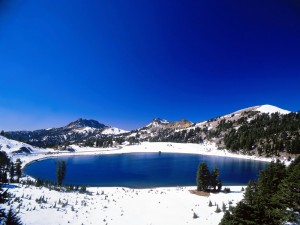 Colorado offers nurses plenty of opportunity to explore and recharge while off the clock. Some more famous attractions are Pikes Peak, The US Mint, and The State Capitol. The Capitol was built in 1886 using the entire known supply of rose onyx on the planet. Other interesting things to see and do include the Four Corners monument, where you can stand in 4 states at once, the 1,100 foot long Rainbow Arts Bridge and Royal Gorge Bridge, which is the world's highest suspension bridge. For the hiker and climber, Colorado has 54 mountain peaks above 14,000 feet high.
Colorado sits in the heart of the Midwest with soaring mountains to the west and grasslands to the east. The Centennial State is home to the Continental Divide, the mighty Colorado River, and some of the world's most beautiful parks and ski areas.
Culturally speaking, Colorado offers a several fine museums including The Denver Art Museum, Colorado Springs Art Museum, The Museum of Contemporary Arts, The Colorado Symphony and The Denver Center Theatre Company. Outdoor activities are a very important part of the lifestyle and economy in Colorado and include activities such as mountain climbing, hiking, paragliding, biking, skiing, snowboarding as well as 6 river canyons for white water rafting.